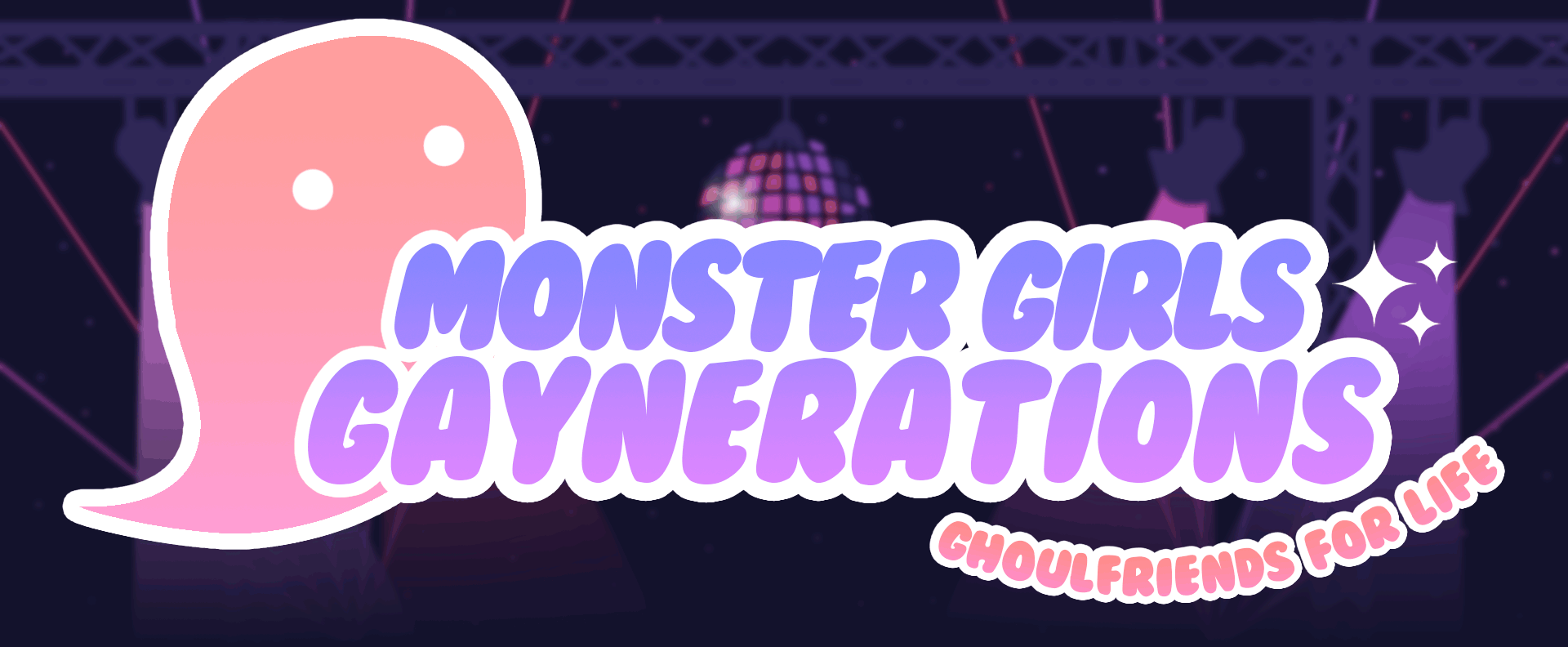 Monster Girls Gaynerations: Ghoulfriends For Life
Last Update Before We Send This Game to the Shadow Realm!
---
We're necromancing ourselves one last time! Jen and I decided to fix a few little things before deciding it was time to let our baby go!
Biggest changes:
More dialogue choices!
Neutral endings!!! ✨✨✨✨
Cool original music (by the wonderful Jesse Toyota!)
Pause menu, including an option for quick restarting. Now you can jump into the route-picking part immediately!
Four sprites fit on one screen now, instead of awkwardly switching out Toni and Nova every time they spoke.
Some other changes that only Keana is really excited about:
Changed the dialogue boop-boop-boops from Fungus's default to ones by newagesoup!
Added a proper name and icon to the executable file.
Added a nice splash screen!
Fixed some typos.
Fixed an issue where sometimes the sprite would stay visible when choosing a dialogue option.
(Nova route) Fixed an issue where the player's dialogue would look like narration instead.
Files
Monster Girls Gaynerations - Windows Build
46 MB
Apr 10, 2018
Monster Girls Gaynerations - Mac Build
50 MB
Apr 10, 2018
Get Monster Girls Gaynerations: Ghoulfriends For Life